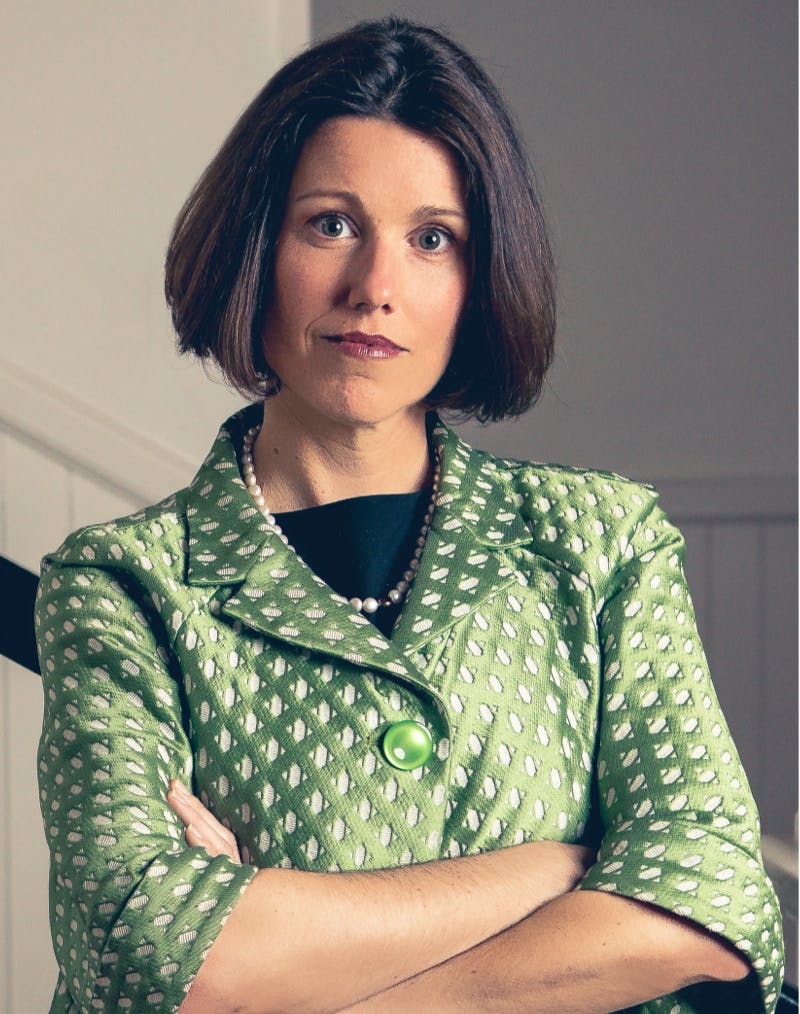 Education
Duquesne University School of Law, J.D., 1999
Miami University, B.A., 1996
Bar & Court Admissions
North Carolina
Pennsylvania
U.S. District Court, Western District of Pennsylvania
U.S. District Court, Western District of North Carolina
U.S. District Court, Middle District of North Carolina
U.S. District Court, Eastern District of North Carolina
Areas of Practice
Criminal Defense
White Collar Defense
Awards & Honors
Super Lawyers: Criminal Defense – White Collar (2013-present)
Business North Carolina's "Legal Elite": Criminal Defense – White Collar (2014)
The National Trial Lawyers: Top 100 Trial Lawyers
Candace Reidbord Erhenworth Award, Duquesne University School of Law
Best Lawyers Embargoed Awards
Criminal Defense: General Practice
Criminal Defense: White-Collar
Seminars
Co-Chair, Zealous Defense of Sex Crimes Conference (2014-present)
Motions Practice, ABA Securities Fraud Conference (2013)
Examination of Forensic Experts in Criminal Cases, North Carolina Advocates for Justice (2013)
Motions for Mis(Identification), North Carolina Advocates for Justice (2011)
Utilizing Experts in Child Pornography Cases, Pennsylvania Association of Criminal Defense Lawyers (2011)
Grand Jury Subpoena Responses, North Carolina Advocates for Justice (2010)
Associations
Federal Defenders of Western North Carolina, Inc., Board Member
North Carolina State Bar, Advisory Member, Ethics Committee
North Carolina Advocates for Justice, Board of Governors
North Carolina Advocates for Justice, Criminal Defense Section, Publications Co-Chair (2011-12)
North Carolina Bar Association
Mecklenburg County Bar Association
Mecklenburg County Criminal Defense Lawyers Association
National Association of Criminal Defense Lawyers, Board Member (2018-present)
National Association of Criminal Defense Lawyers, Co-Chair for Annual Conference on Defending Sex Crimes (2014-present)
Criminal Justice Act Panel, Western District of North Carolina
C. Melissa "Missy" Owen
C. Melissa "Missy" Owen always wanted to be a criminal defense lawyer. The daughter of Pittsburgh defense attorney John Knorr, Missy grew up with the practice of criminal law in her blood. Missy has practiced criminal law exclusively since moving to Charlotte in 2002, where she met Noell Tin and joined what was then his solo practice. Their legal partnership was the first brick laid in the building of Tin Fulton Walker & Owen.
Missy represents clients in state and federal courts across North Carolina, handling cases ranging from misdemeanors to homicides. Missy has particular expertise in white-collar and sex offense cases, where she has represented clients in the pre-indictment phase, at trial, and on appeal. She also represents clients in regulatory proceedings involving the U.S. Securities Exchange Commission (SEC).
In white-collar matters, Missy's keen ability to analyze and digest complex business arrangements and transactions enables her to quickly assess a client's circumstances and provide immediate guidance. In sex offense matters, she regularly works with forensic experts and consultants to aggressively investigate allegations. As a consequence of her approach to these challenging cases, some of Missy's clients are never ultimately prosecuted.
C. Melissa "Missy" Owen is a member of St. Peter's Catholic Church, serves on PTO Board at Saint Patrick Catholic School, and is an active member of the Dilworth Neighborhood Development Association. In 2013, Missy joined the board of the Federal Defenders of Western North Carolina, Inc.