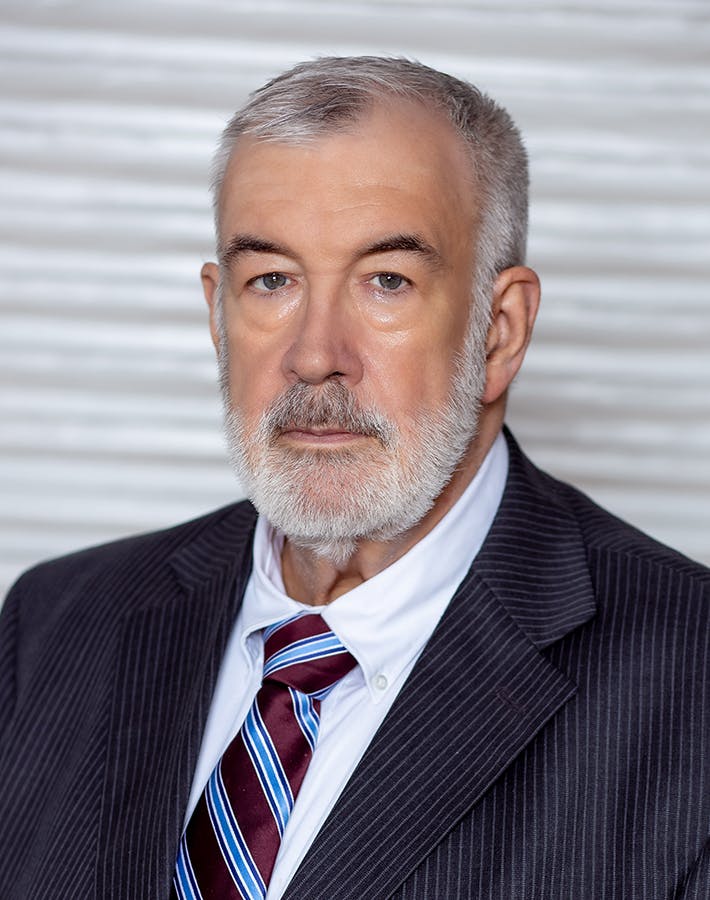 Education
University of North Carolina School of Law, J.D., 1978
New College, B.A.
Areas of Practice
Professional Liability
Business Litigation
F. Lane Williamson
F. Lane Williamson comes to the firm after serving as a Special Superior Court Judge. As a judge, he held court in more than two dozen counties, and presided over a variety of criminal and civil cases. Widely respected for his fairness, temperament and legal ability, he frequently was chosen by all sides for special assignment to complex civil cases.
While Lane focuses on alternative dispute resolution, attorney disciplinary matters and complex business litigation at Tin Fulton, Walker & Owen, he has handled all kinds of civil cases during a long career in private practice. He enjoys the creative challenge of the one-of-a-kind case, and recalls fondly his first appellate argument in Steel Creek Development Corporation v. Terry's Marina, 300 N.C. 631 (1980), the leading (and only) North Carolina case on the law of trespass to underwater land.
Prior to his judicial appointment, Lane had nearly fifteen years of experience in dealing with attorney disciplinary matters, first as chair of the Mecklenburg County Bar Grievance Committee, and then as chair of the Disciplinary Hearing Commission of the North Carolina State Bar. He presided over numerous contested DHC hearings, most notably that of Mike Nifong, the Durham County District Attorney involved in the Duke Lacrosse cases. He has frequently spoken at seminars on attorney ethics and discipline, as well as other topics. He was certified as a mediator by the North Carolina Dispute Resolution Commission in 2001.
Prior to becoming a superior court judge, Lane practiced with the firms of Fairley Hamrick Monteith & Cobb, Womble Carlyle Sandridge & Rice, and Garlitz & Williamson. He served as a Criminal Justice Act panel attorney for the U.S. District Court for the Western District of North Carolina for over twenty years, handling all sorts of cases for indigent federal criminal defendants. He cites his representation of a member of the Outlaws Motorcycle Club in a lengthy RICO criminal trial as his most enjoyable experience as trial lawyer.
In addition to his experience handling disciplinary matters, Lane served as a founding board member and later chair of The Federal Defenders of Western North Carolina, Inc., and in various capacities for the Mecklenburg County Bar, including its Executive Committee, Volunteer Lawyers Program, Continuing Legal Education Committee, Bar Interview Committee, Fee Dispute Resolution Committee, and Nominating Committee.
F. Lane Williamson is a 1978 Honors graduate of the University of North Carolina School of Law, where he served on the Law Review and received the award for the best student writing. He also holds the AV®Preeminent rating from Martindale–Hubbell.